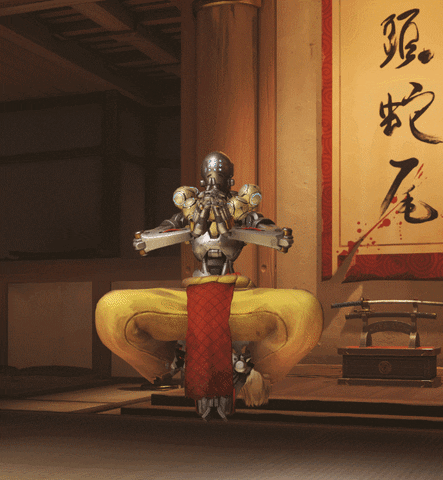 You can use it when you win. You can use it when you lose. You can use it every time your moron teammates run out of the spawn point one by one, die within seconds, and never capture the objective even once during the whole match.
When there's chaos within you and disquiet in your soul, Zenyatta will be there. There's no situation too drab to cheer up with a little round of applause, and no frustration too great to mock with his cheeky little fistbump. Because in anger, you defeat only yourself.
Keep on rockin', Zenyatta. Peace be upon you.
---